Hotel Suite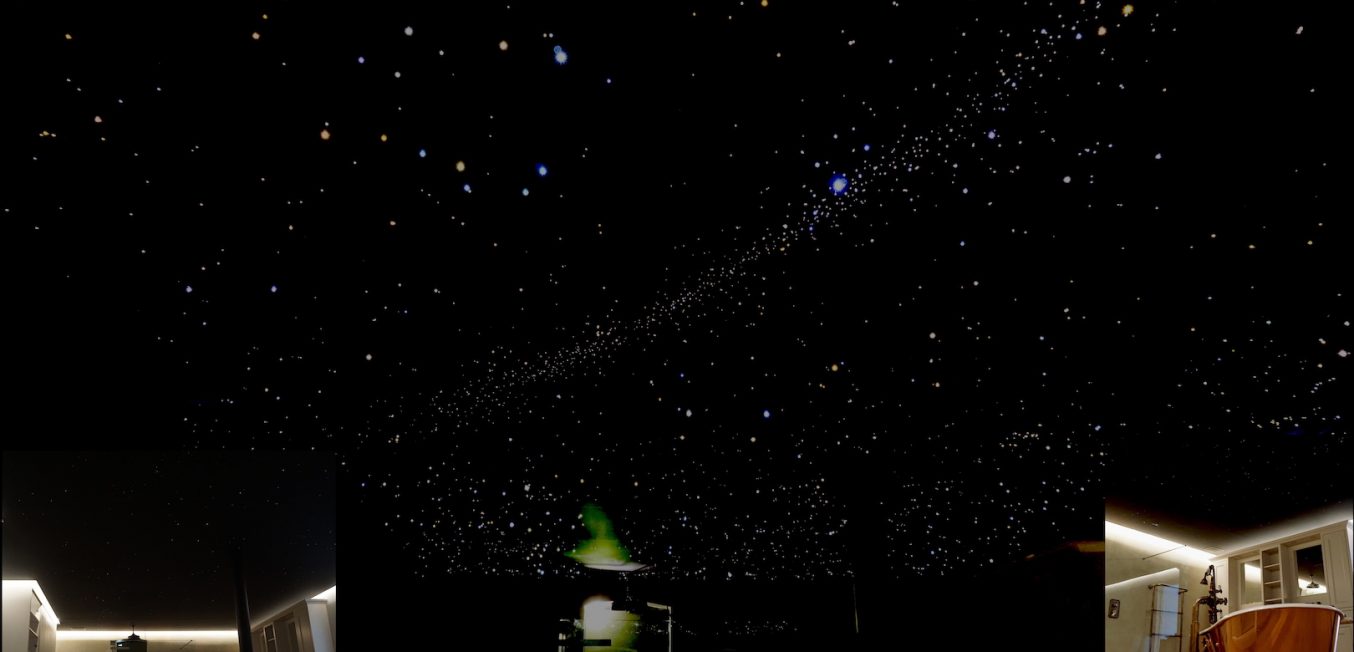 MyCosmos
Luxury bathroom and beautiful bedroom – Hotel Suite.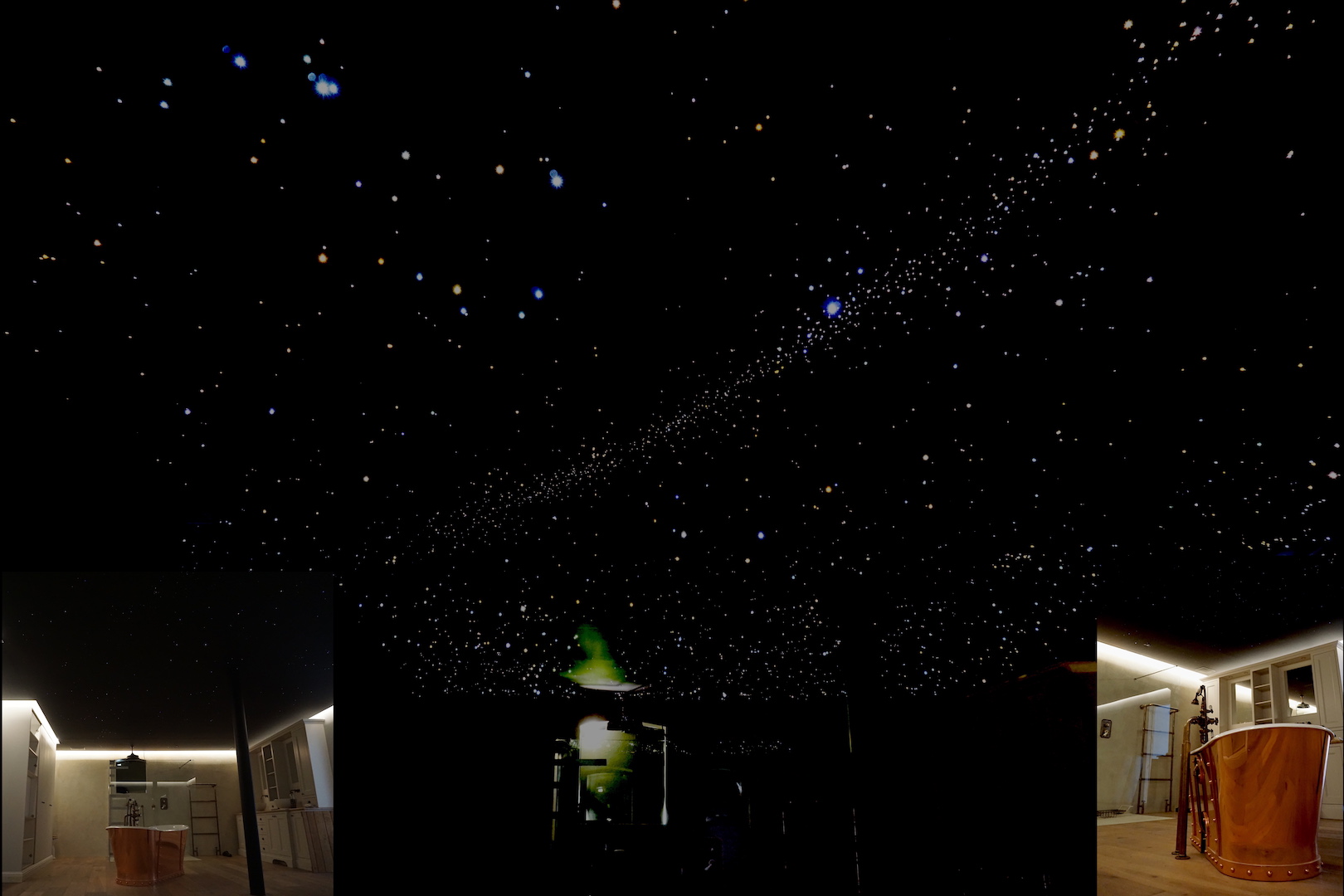 Approximately 50 m2 starry night sky with a total of 5,500 stars with a 5 meter galaxy / Milky Way.
8 different star diameters are used with 5 shades of white LED light, 10 different brightnesses and 2 sets of 2 shooting stars.
The entire star ceiling is fully controlled by a home automation system, with unique customized settings (programs) for a nice twinkling and shooting stars every few minutes.
The ceiling has been implemented with the backup system: all glass fibers have so many LEDs that even if half of the LED should fail, all the stars will continue to shine.
32 panels of 100×150 cm:
* 8 weeks of design, drilling holes, glue and technology.
* 2 days ceiling fixation.
* 10 days making the ceiling seamless & paint.
* 1/2 day cutting the 5,500 fibers.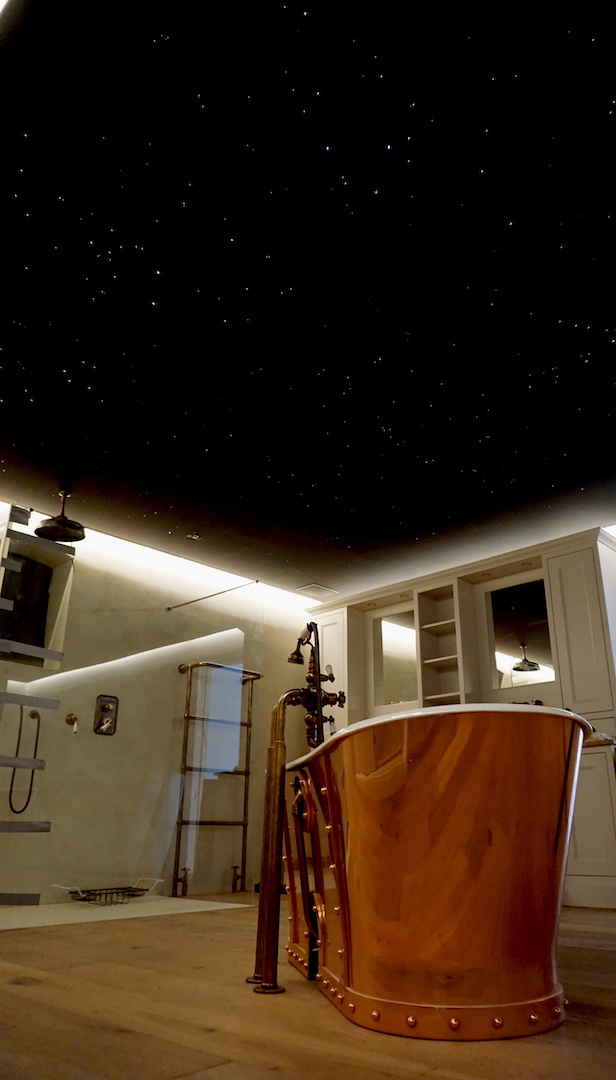 Star Ceiling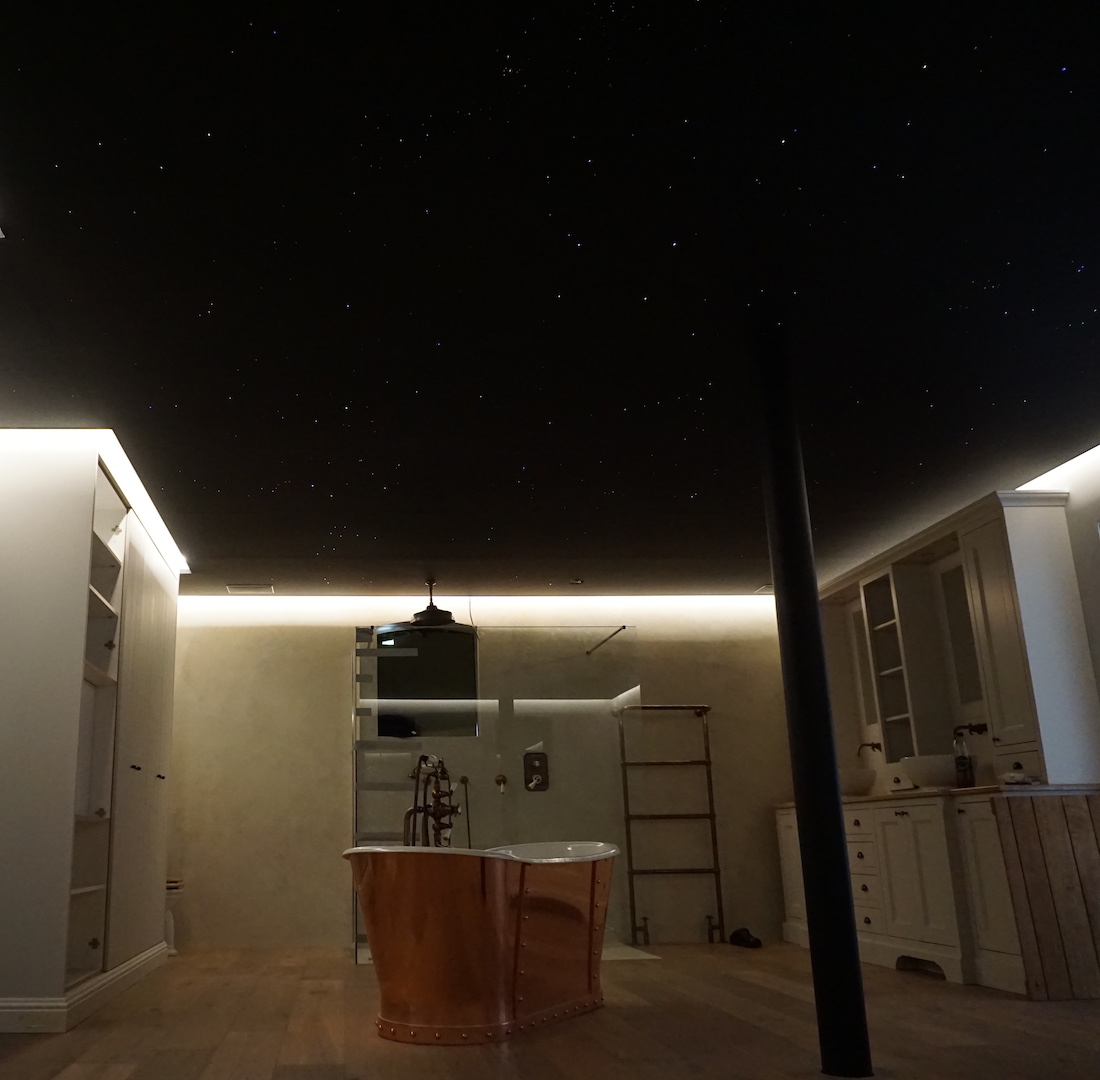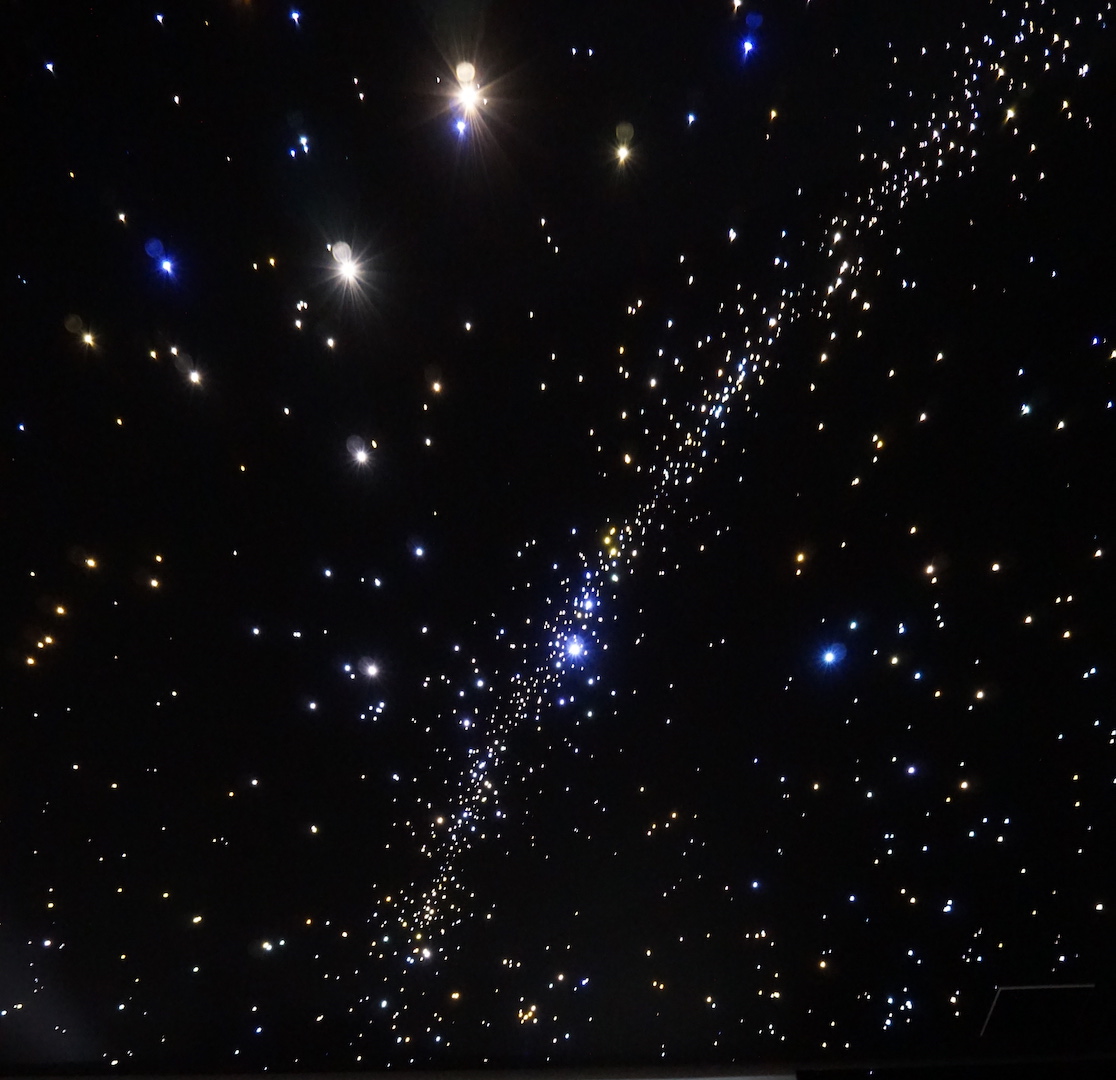 star ceiling panels
star ceiling panels light fiber optic led light lighting starry night sky on art handcrafted wannahaves design wood woden suspended stars panels mycosmos