Pool Star Ceiling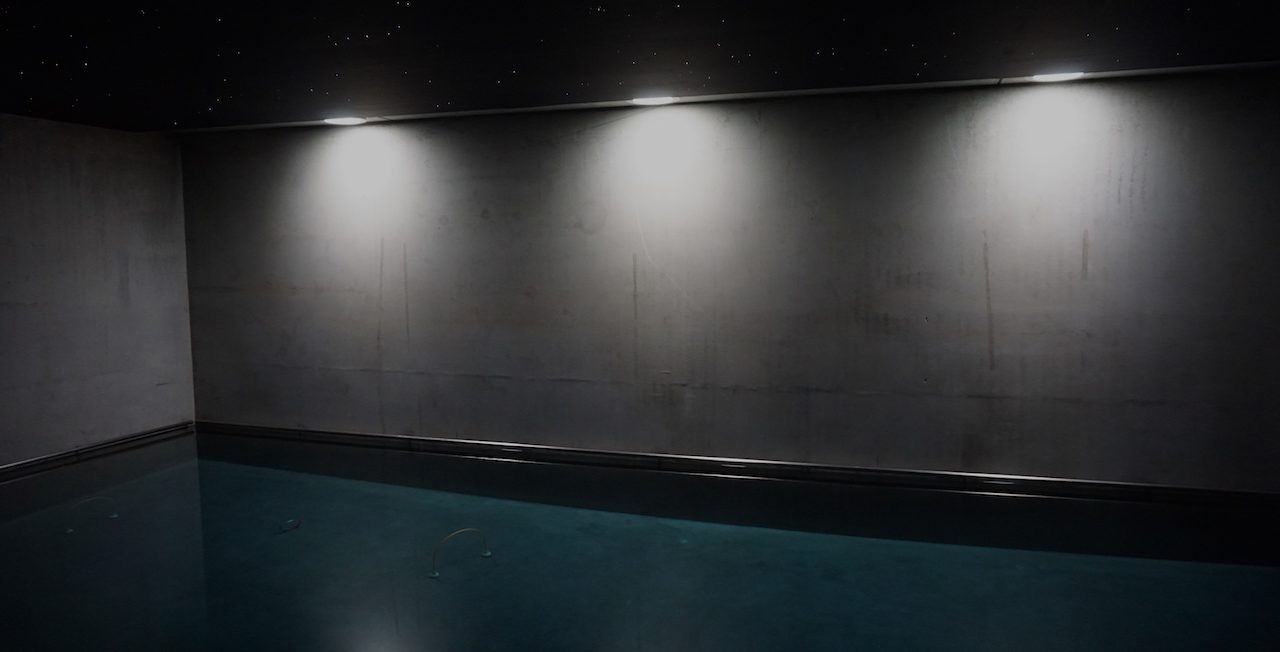 MyCosmos
Pool Star Ceiling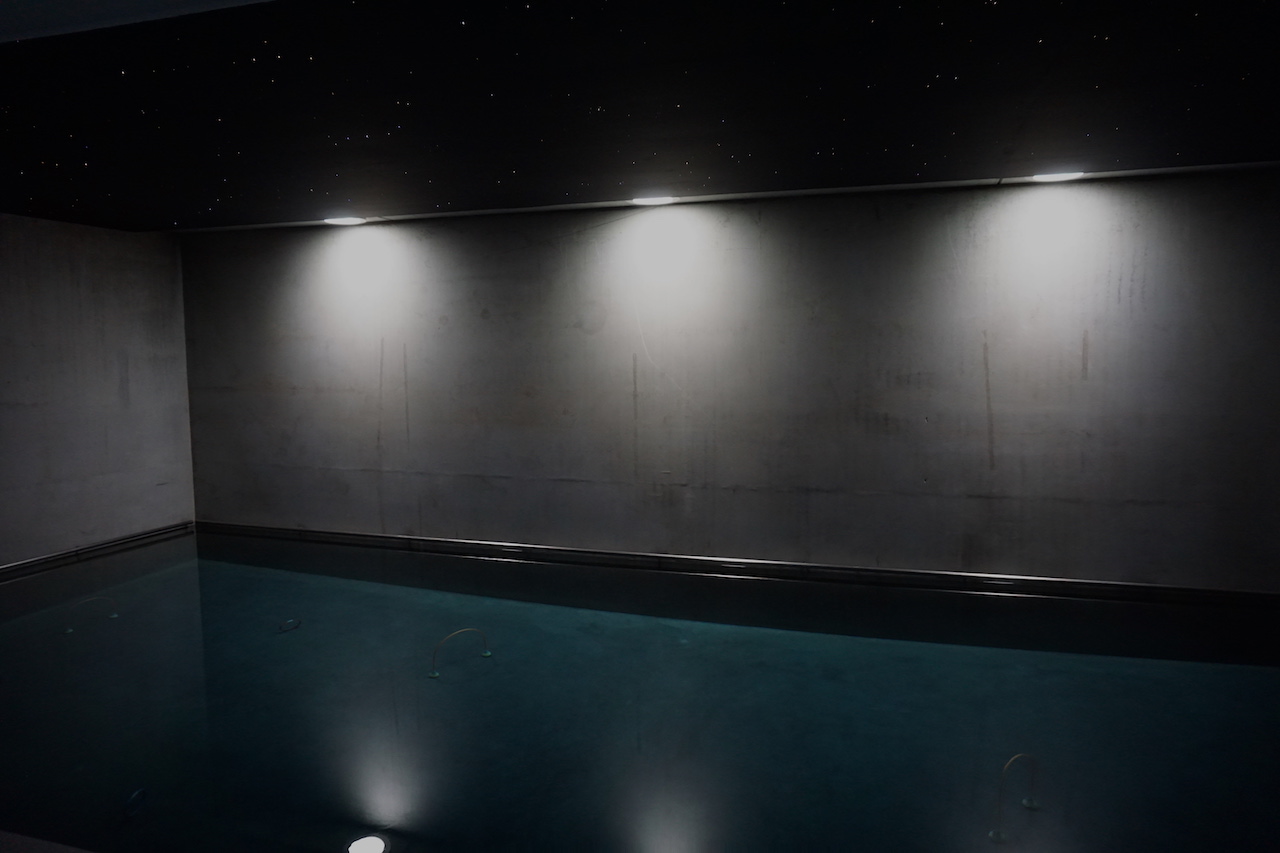 No less than 42 m2 with 3 thousand twinkling stars and all the constellations that can be seen outside.
MyCosmos worked on this seamless Fiber Optic Star Ceiling for a month. Here we have opted for the high-quality and very luxurious Rockpanel, because of the 100% moisture and water resistance. With the backup system of hundreds of LEDs and double cabling, the star ceiling has been made to last for at least 20 years.
The stars are dimmable and can be operated with the App on the smartphone and tablet. With the timer function on app, the starry night sky ceiling can be switched on and off and also the star twinkling can be set.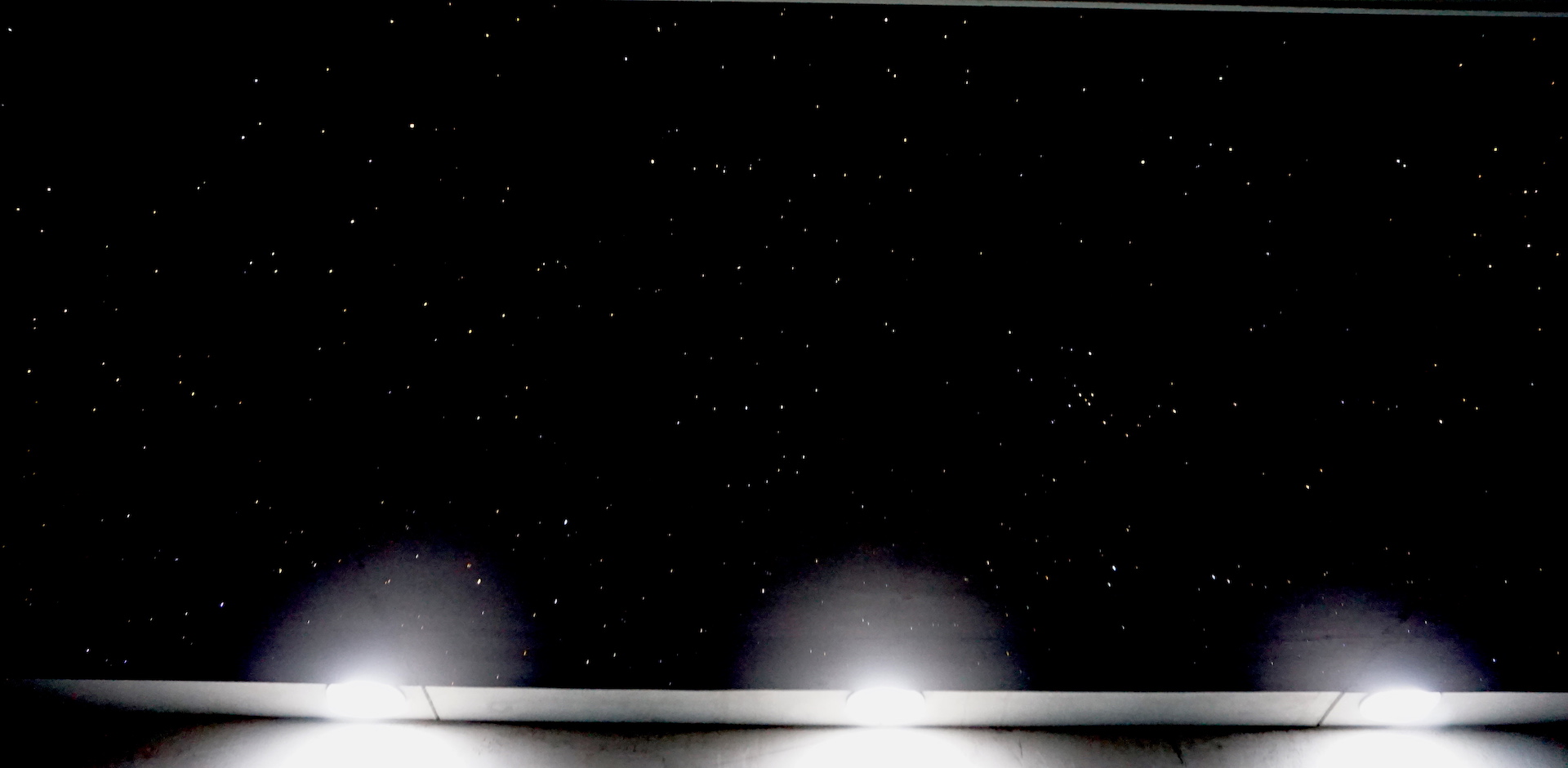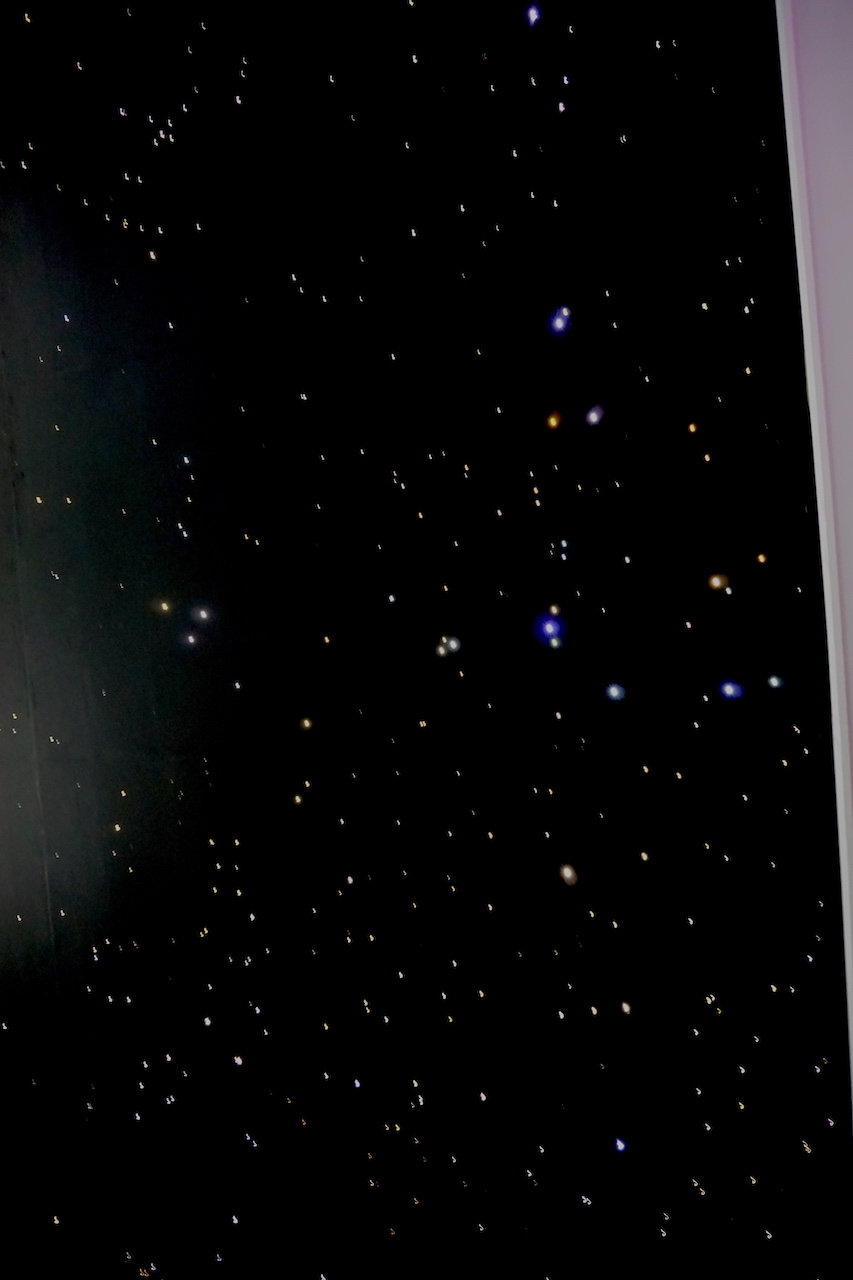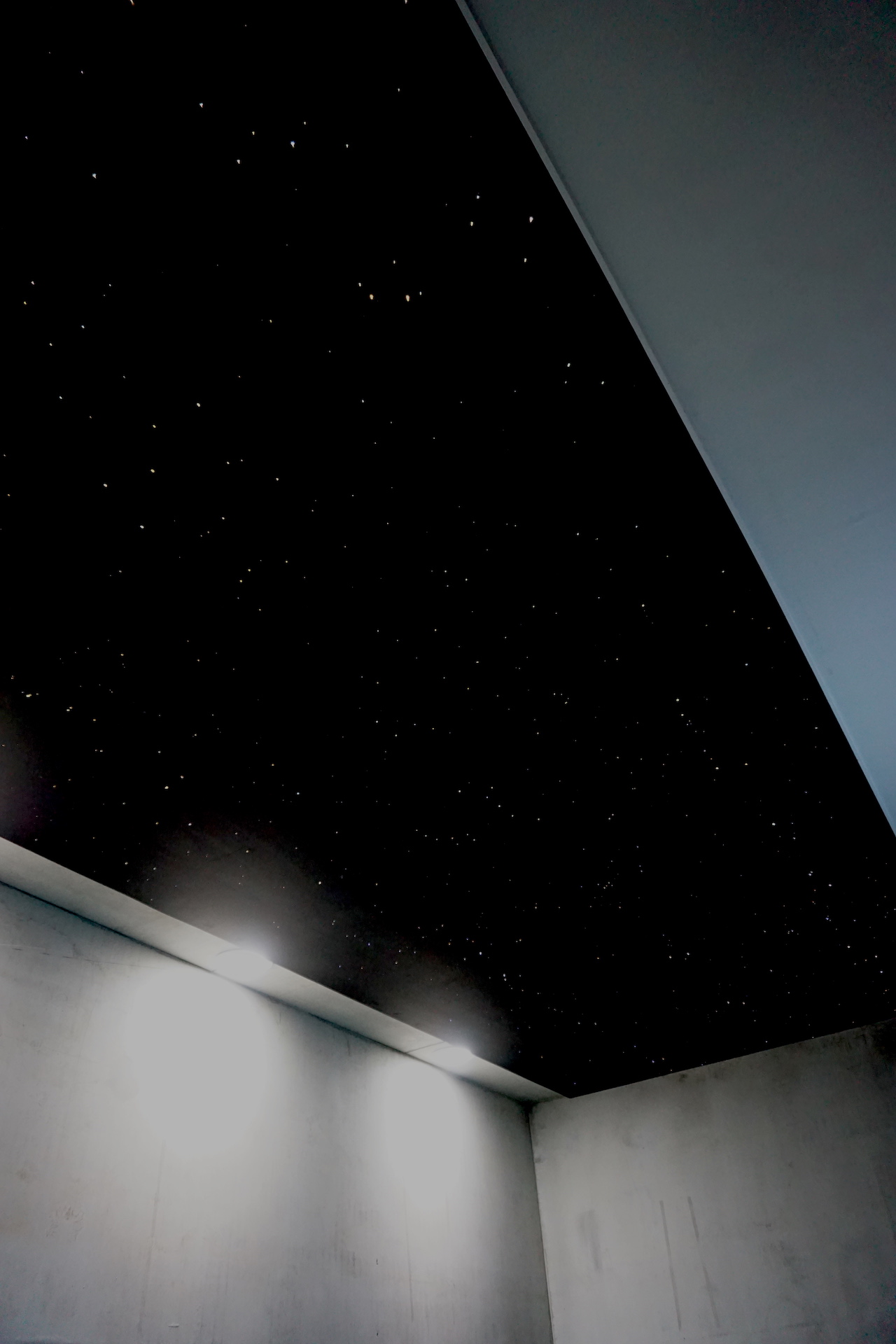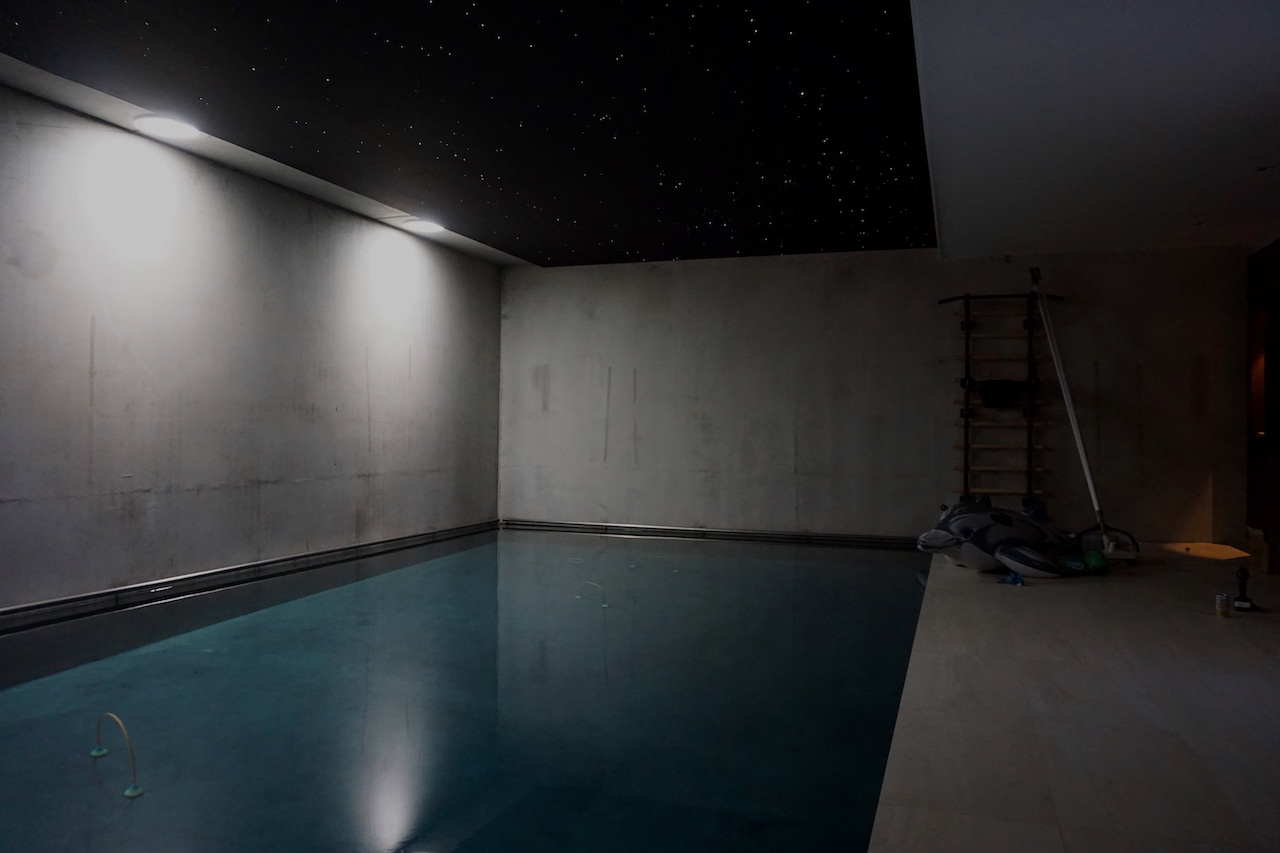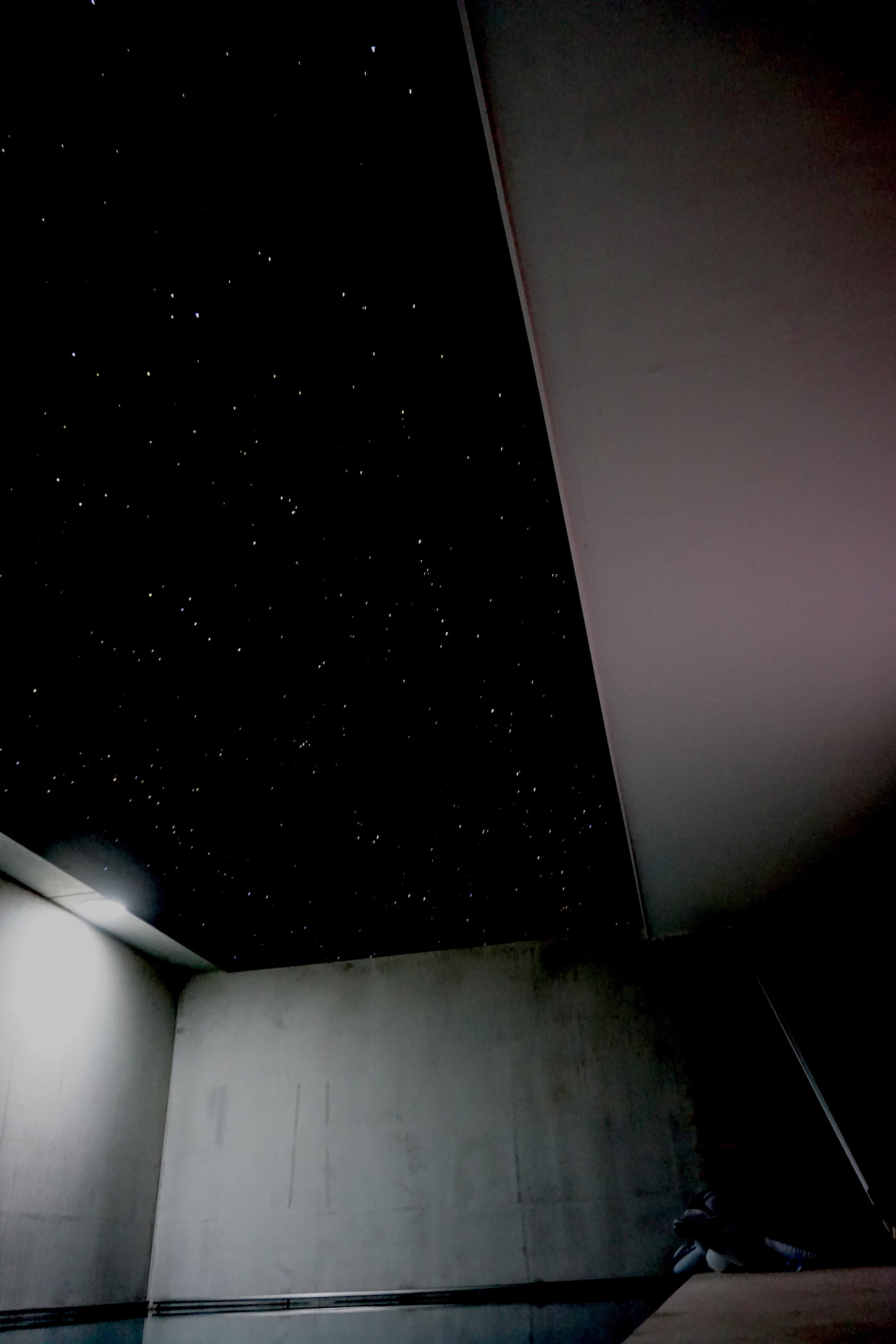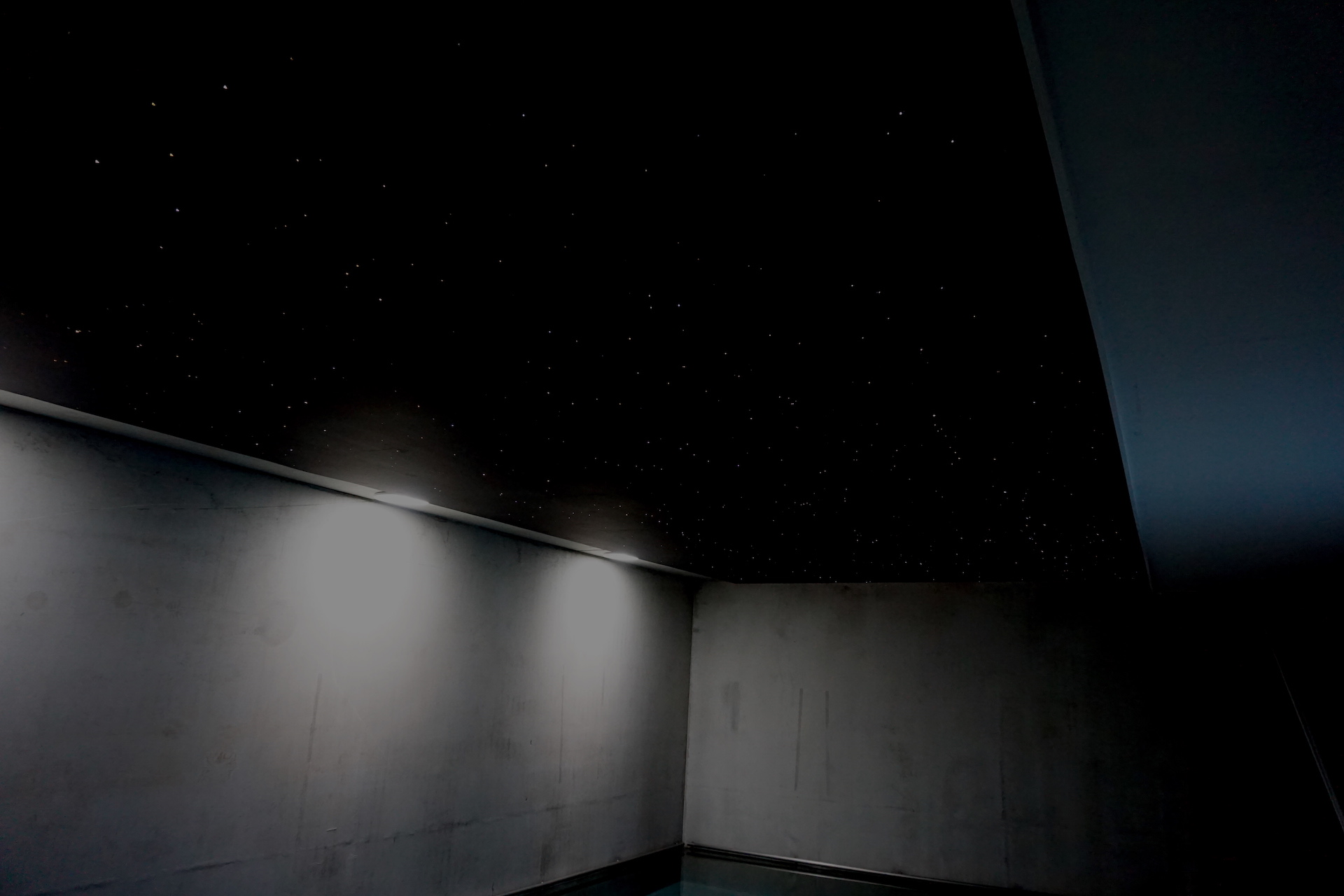 Pool Star Ceiling
Star Ceiling Pool
Star Ceiling Wellness
Wellness Star Ceiling